By Gloria Dulan-Wilson
Hello All:
It's apparent and appalling that T-Rump seems to be dominating the media with his fetid, and invective racist rants and taunts. I'm not allowing his crap to do the same to my Blog - however, it's also apparent that you are not up to date on what's going on with HILLARY CLINTON's campaign - so I'm providing you with information you need so that you can be abreast of what's up and simultaneously inform your base as well.
This is an update on:
HILLARY FOR PRESIDENT CAMPAIGN IN THE PHILADELPHIA AREA:
President

Obama

to Campaign for Hillary Clinton in Pennsylvania
On

Tuesday, September 13

,

President

Barack

Obama

will campaign for Hillary Clinton and Tim Kaine in

Philadelphia

, Pennsylvania. At a public event,

President

Obama

will lay out the high stakes of November's election for Pennsylvania families and encourage Pennsylvanians to register to vote ahead of the

October 11

deadline. He will urge Pennsylvanians to support Clinton and her vision for an America that is stronger together, with an economy that works for everyone, not just those at the top.
Additional details for this event will be released soon.
Members of the public interested in attending this event can RSVP here.
Media interested in covering this event should RSVP here.



Philadelphia African Americans Rejecting Trump's Hateful, Dangerous Rhetoric


As Donald Trump holds a closed-door Philadelphia meeting in an attempt to salvage his abysmal lack of support among African-Americans, Philadelphians are rejecting Trump's divisive rhetoric, dangerous agenda and embrace of hate groups.

"Donald Trump is extremely out of touch with the African-American community," said Corey Dukes, Hillary for Pennsylvania State Director. "While pushing a hateful, divisive and dangerous agenda, his photo-op in Philadelphia today is nothing more than an offensive gimmick. In addition to courting the support of white supremacists, Trump has ducked substantive dialogue on criminal justice reform, systemic racism and meaningful job opportunities, which has forced him to resort to scripted conversations and staged events. We cannot allow someone who has centered his campaign around hateful and offensive attacks against people from all backgrounds to be elected as our next president."

Trump has a troubling history of racial discrimination, going back to the start of his career when he was sued by the Justice Department for refusing to rent apartments to Black and Latino tenants. As the Republican presidential nominee, he has dragged his feet in disavowing support from white supremacists, including former Ku Klux Klan leader David Duke, and has suggested African Americans live exclusively in poverty and crime, callously asking them, "What the hell do you have to lose?" by electing him president.

Last week, Hillary for America released a report on Donald Trump's embrace of a disturbing, extreme set of views echoing white nationalists and conspiracy theorists. The new report examines how Donald Trump and his campaign have lifted up a hate movement in a way no modern mainstream presidential campaign has before.

BACKGROUND:

TRUMP WAS SUED BY THE DEPARTMENT OF JUSTICE FOR DISCRIMINATING IN HOUSING

October 1973: The Justice Department Filed A Civil Rights Case Against Trump Management Inc. For Discriminating Against Blacks And Puerto Ricans. "The employees allegedly directed blacks and Puerto Ricans away from buildings with mostly white tenants, and steered them toward properties that had many minorities, the government filings alleged. In October 1973, the Justice Department filed a civil rights case that accused the Trump firm, whose complexes contained 14,000 apartments, of violating the Fair Housing Act of 1968." [Washington Post, 1/23/16]

According To Federal Investigators, Trump Employees Marked Applications From Minorities With "C" For "Colored." "Federal investigators also gathered evidence. Trump employees had secretly marked the applications of minorities with codes, such as 'No. 9' and 'C' for 'colored,' according to government interview accounts filed in federal court." [Washington Post, 1/23/16]

New York Times' Nicholas Kristof: The Government Amassed "Overwhelming Evidence" The Trumps Discriminated Against Blacks And The Trumps Were Forced To Settle, But The Government Took Them To Court Again Three Years Later When They Continued To Discriminate. "I've waded through 1,021 pages of documents from that legal battle, and they are devastating. Donald Trump was then president of the family real estate firm, and the government amassed overwhelming evidence that the company had a policy of discriminating against blacks, including those serving in the military… Donald Trump furiously fought the civil rights suit in the courts and the media, but the Trumps eventually settled on terms that were widely regarded as a victory for the government. Three years later, the government sued the Trumps again, for continuing to discriminate." [Nicholas Kristof, New York Times, 7/23/16]

TRUMP'S DEFENSE WHEN ACCUSED OF DISCRIMINATING IN HOUSING WAS THAT HE JUST DID NOT WANT TO "RENT TO WELFARE CASES"

Donald Trump Argued That The Company Had Wanted To Avoid Renting Apartments To Welfare Recipients, But Had Not Discriminated By Race. "The younger Trump demonstrated the brash, combative style that would make him famous, holding forth at a news conference in a Manhattan hotel to decry the government's arguments as 'such outrageous lies.' He would also say that the company wanted to avoid renting apartments to welfare recipients of any color but never discriminated based on race." [Washington Post, 1/23/16]

Trump: "What We Didn't Do Was Rent To Welfare Cases, White Or Black." "'What we didn't do was rent to welfare cases, white or black,' Trump wrote in his 1987 autobiography." [Washington Post, 1/23/16]

TRUMP QUESTIONED PRESIDENT OBAMA'S RELIGIOUS BELIEFS AND WHETHER OR NOT HE WAS BORN IN THE UNITED STATES


Trump On President Obama: "He Doesn't Have A Birth Certificate. He May Have One But There's Something On That Maybe Religion, Maybe It Says He Is A Muslim… Or He May Not Have One." O'REILLY: "Do you think it's an important subject?" TRUMP: "Listen, I have a birth certificate. I have my birth certificate. And in fact, they said the one I gave yesterday wasn't good enough. So I actually got the one from the Health Department which is a perfect one. Because they were saying the one I gave yesterday wasn't good enough so I got the other. People have birth certificates. He doesn't have a birth certificate. He may have one but there's something on that maybe religion, maybe it says he is a Muslim. Maybe he doesn't want that. Or he may not have one. But I will tell you this. If he wasn't born in this country it's one of the great scams of all time." [O'Reilly Factor, Fox News, 3/30/11]

WHITE SUPREMACISTS ARE USING TRUMP'S CANDIDACY AS A RECRUITING TOOL

HEADLINE: "White Nationalists See Advancement Through Donald Trump's Candidacy." [Wall Street Journal, 5/17/16]

Politico: "Stormfront, The Most Prominent American White Supremacist Website, Is Upgrading Its Servers In Part To Cope With A Trump Traffic Spike." [Politico, 12/10/15]

HEADLINE: "Virginia KKK Leader Endorses Trump: 'What He Believes In, We Believe In'" [Talking Points Memo, 4/30/16]


TRUMP REFUSED TO DISAVOW DAVID DUKE AND THE KLAN FOUR TIMES IN ONE INTERVIEW

Trump Refused To Condemn David Duke And The KKK Four Times In One Interview, Claiming He Did Not "Know Anything About David Duke." "On the Sunday morning talk shows, Republican presidential front-runner Donald Trump refused to condemn endorsements from a prominent white supremacist and former KKK leader, and said he retweeted a Mussolini quote because 'it's a very good quote.'… Trump refused to condemn that endorsement or say he didn't want the support of white supremacists — four times. 'I don't know anything about David Duke. I don't know what you're even talking about with white supremacy or white supremacist. I don't know. I don't know, did he endorse me, or what's going on?' he said." [NPR, 2/28/16]

Trump Claimed He Could Not Condemn The KKK Because He Knew "Nothing" And It Would Be Unfair To Condemn Groups That Were "Totally Fine." TRUMP: "You wouldn't want me to condemn a group that I know nothing about. I would have to look. If you would send me a list of the groups, I will do research on them. And, certainly, I would disavow if I thought there was something wrong." TAPPER: "The Ku Klux Klan?" TRUMP: "But you may have groups in there that are totally fine, and it would be very unfair. So, give me a list of the groups, and I will let you know." [State Of The Union, CNN, 2/28/16]

TRUMP ON BEING SUPPORTED BY WHITE SUPREMACISTS: "A LOT OF PEOPLE LIKE ME"

Trump On Being Supported By White Supremacist Groups: "A Lot Of People Like Me." HEILEMANN: "But if you read this story and read a lot of people who are white, and organized white supremacist groups talking ebulliently about you, talking why they about -- why they like you so much, would that trouble you at all? Does that give you pause, make you wonder about your message?" TRUMP: "Honestly, John, I would have to read the story. A lot of people like me." [Bloomberg TV, 8/26/15]



THE HARVARD REPUBLICAN CLUB DENOUNCES DONALD TRUMP:
http://democraticreview.com/index.php/2016/08/07/harvard-republican-club-just-did-this-for-the-first-time-in-their-history-and-trump-is-furious/
Hillary for Pennsylvania Statement on Trump Bringing Dangerous Ideas, Insults Back to Philadelphia

As Donald Trump heads back to Philadelphia Wednesday for another closed-door meeting, Hillary for Pennsylvania is highlighting his dangerous, divisive candidacy which would threaten our national security.

"Pennsylvanians, including Republicans like former Governor Tom Ridge, know Donald Trump is unfit to serve as Commander in Chief. Trump has demonstrated he is fundamentally unprepared to lead our country by saying he knows more about ISIS than our generals and by picking fights with our allies across the globe," said Corey Dukes, Hillary for Pennsylvania State Director. "But it's not just his foreign policy that's dangerous and reckless: at home, Trump shamelessly disrespects our own military, insults military families and compares great Pennsylvania cities to warzones. He has denigrated Philadelphians, heroic Prisoners of War like John McCain, and a Gold Star family whose son paid the ultimate sacrifice -- showing us all exactly why he can never be President of the United States."
See below for more background on Trump's long history of insulting our military, veterans and military families and proving he is unfit to serve as Commander in Chief.
Trump has attacked veterans and military families, including a Gold Star family.
And when Trump was done, his campaign and allies continued the attack.
Trump has also profited from ripping off veterans and military families, and his businesses have fired employees because of their military service.
Trump has also repeatedly lied about donating to veteran charities.
Trump also attempted multiple times to kick disabled veteran street vendors off Fifth Avenue, near the home of Trump Tower.
NYDN: "Do we allow Fifth Ave., one of the world's finest and most luxurious shopping districts, to be turned into an outdoor flea market, clogging and seriously downgrading the area?"
NY Post: Trump to Mayor: Boot fifth ave peddlers: "Whether they are veterans or not, they should not be allowed to sell on this most important and prestigious shopping street… I hope you can stop this very deplorable situation before it is too late."
Trump signaled he wants to privatize the VA and that he opposed the post-9/11 GI bill.
WSJ: Donald Trump adviser signals plan to change veterans' health care. "While short on details, the presumptive GOP presidential nominee would likely push VA health care toward privatization and might move for it to become more of an insurance provider like Medicare rather than an integrated hospital system, said Sam Clovis, Mr. Trump's chief policy adviser, in an interview."
He's disrespected prisoners of war like Senator John McCain…
Trump on Sen. John McCain: "He's not a war hero. He was a war hero because he was captured. I like people who weren't captured, ok? I hate to tell you."
BuzzFeed: Trump: I Don't Regret McCain Comments, My Poll Numbers Went Up
...compared his own "struggles" to the true sacrifices of those who serve our country
…
Trump said that despite never serving our country, he "always felt that I was in the military" because he was sent to a military-themed boarding school.
...and after a veteran even gave Trump his coveted purple heart to which Trump responded:
Ultimately, Trump has shown he is completely unfit to serve as commander in chief.
Last year, Trump downplayed the dangers of war with modern technology, claiming that if an armored Humvee is hit with an explosive, our soldiers just "go for a little ride upward and they come down."

Trump

said earlier this year

that our military is a "disaster." Later on, at a campaign rally in Delaware, he went as far as to say that our military is in

"shambles"

and that it needed rebuilding.
Hillary for Pennsylvania Announces Five New Coordinated Campaign Office Openings Across Pennsylvania

This week, Pennsylvania Democrats will open five new coordinated campaign offices across the state. At the openings, volunteers will discuss the campaign's nationwide effort to register or commit to vote three million Americans ahead of November's election. Pennsylvanians are encouraged to register ahead of the

October 11

deadline, as well as organize voters in their communities.

The offices will serve as a hub for organizing activity in the areas to allow supporters to mobilize and help elect Hillary Clinton and Democrats up and down the ballot on Election Day. Organizers and volunteers will host phone banks, organizing meetings, and canvasses from the offices as well as from supporters' homes across the region.

With each office opening, the Pennsylvania coordinated campaign will further engage supporters and expand its voter turnout efforts.

Media planning to cover these events are asked to RSVP to Michael Feldman at mfeldman@hillaryclinton.com.

North Hills Coordinated Office Opening
WHEN: Wednesday, September 7 at 6:30 PM
WHERE: 153 Perry Highway, Pittsburgh, PA 15229

Darby Coordinated Office Opening
WHEN:

Thursday, September 8 at 6:30 PM


WHERE: 913 Main Street, Darby, PA 19023

Sharon Coordinated Office Opening
WHEN:

Thursday, September 8 at 6:30 PM


WHERE: 107 E. State Street, Sharon, PA 16146

Ardmore Coordinated Office Opening
WHEN:

Thursday, September 8 at 6:30 PM


WHERE: 2 E Lancaster Ave, Ardmore, PA 19003

Washington Coordinated Office Opening
WHEN:

Friday, September 9 at 4:30 PM


WHERE: 14 South Main Street, Washington, PA 15301
​
Senator Elizabeth Warren to Campaign for Hillary Clinton, Katie McGinty in Pennsylvania
U.S. Senator Elizabeth Warren, Massachusetts
On

Friday, September 9

, U.S. Senator Elizabeth Warren of Massachusetts will campaign for Hillary Clinton and Pennsylvania U.S. Senate candidate Katie McGinty in Philadelphia, Pennsylvania. At a Pennsylvania Democrats event in support of Clinton and Democrats up and down the ballot on campus at Penn, Warren will lay out the high stakes of November's elections for Pennsylvania families and urge Pennsylvanians to register to vote ahead of the

October 11

deadline. Warren, who will be joined by McGinty, will highlight Clinton's and Democrats' commitment to building an economy that works for everyone, not just those at the top, as well as warning of the dangers of a Donald Trump presidency for our national security.
Katie McGinty for US Senate
Members of the public interested in attending this event can RSVP here.
Media interested in covering this event should RSVP here.
Pennsylvania Democrats Event with Elizabeth Warren
Who: U.S. Senator Elizabeth Warren of Massachusetts, Pennsylvania U.S. Senate candidate Katie McGinty, Democrats and Hillary Clinton supporters
When
:

2:00 PM EDT

,

Friday, September 9, 2016
Media setup will begin at

1:00 PM EDT

.
Where: University of Pennsylvania Museum of Archaeology and Anthropology, 3260 South Street, Philadelphia, PA 19104
Philadelphians Respond to Trump Insulting City and African Americans
After a scripted and staged photo-op in Philadelphia, Donald Trump callously insulted another Pennsylvania city and tossed around dangerous and untrue stereotypes about communities of color. Rather than presenting any policy proposals, Trump said it was "sad to see what's going inside Philadelphia," called Afghanistan safer than inner cities, then chose to disparage African Americans across the country by saying "they get bad education, they have no money, the jobs are a disaster, most of them don't have jobs."
While Trump "didn't get into specifics" at the roundtable and lacks a detailed agenda to help African Americans, Hillary Clinton would help create jobs and expand economic opportunities by making investments in infrastructure and housing, breaking down barriers for the formerly incarcerated, supporting small businesses, and investing in youth employment.
"As if Donald Trump's photo-op to our city wasn't offensive enough, he now wants to insult the hardworking people of Philadelphia by comparing our community to Afghanistan. Trump is full of insults, fear and stereotypes that set our communities and city back and further divide our country," said Congressman Bob Brady.
Congressman Bob Brady
"Donald Trump showed up in Philly for an hour-long photo op and managed to insult our entire city by suggesting Philadelphia is more like Afghanistan. Imagine him in a foreign capital trying to practice diplomacy - he's one reckless comment away from an international incident. This is a stunning display of how temperamentally unfit and unqualified he is to be president of the United States," said State Senator Vincent Hughes.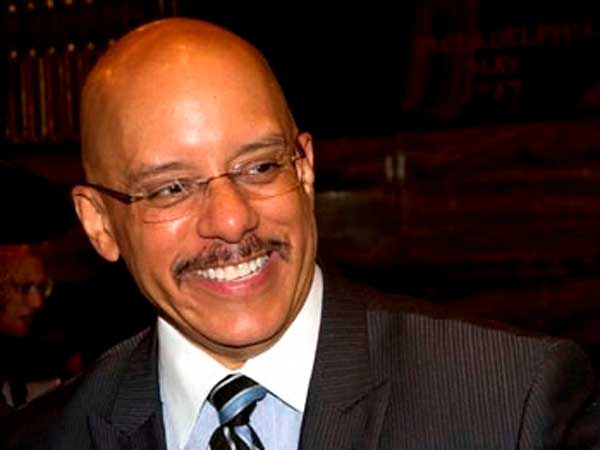 Pennsylvania State Senator Vincent Hughes

"Donald Trump is absolutely wrong - Philadelphia is not like Afghanistan, and all African Americans aren't jobless, poorly educated, or live in crime-plagued neighborhoods. Instead of criticizing our community with broad brushes, Trump should actually share plans to help our city grow and thrive even more. Unlike Donald Trump, Hillary Clinton has an actual plan to create more jobs in cities like Philadelphia, invest in education from cradle to college and combat systemic racism," said Representative Dwight Evans.
Dwight Evans
"Donald Trump sure has a habit of insulting and stereotyping the people and cities in Pennsylvania. It's Donald Trump that's sad - not Philadelphia. From Harrisburg to Philly, self-proclaimed billionaire Donald Trump wants to tear down our communities and bully people, and Pennsylvanians will stand together to defeat Trump in November," said former Mayor Michael Nutter.
"When Donald Trump goes off script, he is full of insults to the city of Brotherly Love. He stereotypes African Americans and has called Mexicans and Latinos criminals, drug dealers and rapists. As demonstrated by his bigotry and bullying, Donald Trump is temperamentally unfit to be our president," said former Philadelphia City Councilwoman Marian Tasco.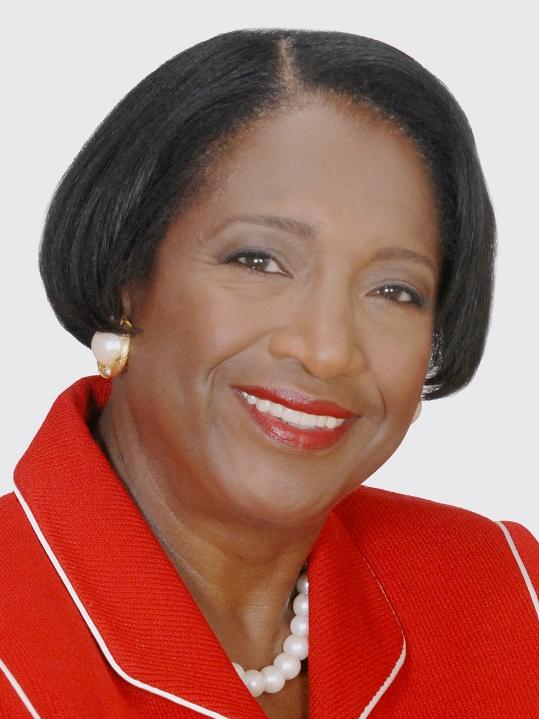 City Councilwoman Marian Tasco
Hillary Clinton Announces Aggressive New Plan to Respond to Unjustified Price Hikes for EpiPens and other Long-Available Treatments
Today, Hillary Clinton is announcing a new plan to protect Americans from unjustified price hikes of long-available prescription drugs with limited competition, like EpiPens and pyrimethamine, the drug for a disease related to AIDS that Turing Pharmaceuticals raised the price of by more than 5,000%. After speaking out against excessive prices for prescription drugs throughout the campaign and calling for Mylan to lower its EpiPen price, Clinton is now proposing a new set of strong tools that will let the government take effective action in cases where public health is put at risk by an unjustified, outlier price increase for a treatment long available on the market.
In Pennsylvania in 2015, the number of retail drug prescriptions filled at pharmacies topped

198 million

.

That's roughly 15 prescriptions

per person—and

4 prescriptions

per child—which accounts for more than

$12 billion

in total retail prescription drug sales, just in Pennsylvania alone. That's a lot of prescriptions, and shows how important these lifesaving, health-improving drugs are to American consumers.

Building off the comprehensive

plan

she offered earlier in the campaign, Clinton is calling for action to protect consumers from unjustified prescription drug price increases by companies that are marketing long-standing, life-saving treatments and face little or no competition.She'll start by convening representatives of Federal agencies charged with ensuring health and safety, as well as fair competition, to create a dedicated group charged with protecting consumers from outlier price increases. They will determine an unjustified, outlier price increase based on specific criteria including: 1) the trajectory of the price increase; 2) the cost of production; and 3) the relative value to patients,among other factors that give rise to threatening public health.

Should an excessive, outlier price increase be determined for a long-standing treatment, Hillary's plan would make new enforcement tools available including:
Making alternatives available and increasing competition:Directly intervening to make treatments available, and supporting alternative manufacturers that enter the market and increase competition, to bring down prices and spur innovation in new treatments.
Emergency importation of safe treatments: Broadening access to safe, high-quality alternatives through emergency importation from developed countries with strong safety standards.
Penalties for unjustified price increase to hold drug companies accountable and fund expanded access: Holding drug makers accountable for unjustified price increases with new penalties, such as fines – and using the funds or savings to expand access and competition.
In combination with her broader

plan

– which addresses the costs facing consumers from both long-standing and patented drugs – these new tools to address price spikes for treatments available for many years will lower the burden of prescription drug costs for all Americans.
This plan would impact the many examples we've seen over the past year of drug companies raising prices excessively for drugs that have been available for years – from Turing raising the price of pyrimethamine for AIDS patients

by over 5,000

percent, to Mylan raising the price of the EpiPen by more than 400 percent. This is not an isolated problem: Between 2008 and 2015, drug makers increased the prices of almost

400 generic drugs by over 1,000 percent. Many of these companies are an example of a troubling trend—manufacturers that do not even develop the drug themselves, but acquire it and raise the price.
National Leaders Reject Donald Trump's Outreach Effort to African Americans
After a campaign spent courting white supremacists and playing into misleading stereotypes about people of color, today in Detroit, Donald Trump addressed a predominantly African American audience for the first time.
While Trump can attempt to reach out to African Americans, he has proven to the community time and again that he is unfit to be president and he has no interest in working with the African American community.
National leaders are rejecting Trump's scripted conversation and his staged outreach to the Black community.
"Whether he is embracing policies that preserve privilege for those at the top or spewing rhetoric that demeans Americans, Donald Trump has shown us that he wants to roll back the progress we have witnessed over the past eight years. Trump is running around the country riling up his supporters declaring that he wants to 'take our country back.' I have news for Mr. Trump, the hateful groups he has courted and now represents can never have this country again. We are moving forward together, and we refuse to allow him to take us back."
–Rep. Emanuel Cleaver II (D-MO)
"Donald Trump's visit to Detroit is tantamount to a wolf visiting a sheep farm to lead a discussion on Let Me Be Your Leader To Greener Pastures. It is the old southern strategy of Nixon, Bush and Reagan, wrapped up in a new an un-improved version of divide and conquer the Black and moderate white votes. Let's talk about law and order for you, bad economic times for you but no specific plan of action from me. He is talking over, around and through Black people but not to Black people. He should apologize, repent, re-align and retreat from his divisive non-Presidential behavior. We are all better than that."
–Rev. Dr. Wendell Anthony, Detroit Social Activist
"Hillary Clinton has been a champion for the African-American community for decades. This year, she traveled to Flint to stand with us and let the country know that Flint's crisis is a national crisis. In doing so, she showed us once again who she is: a proven leader who is committed to addressing the injustices African-Americans are subjected to in this country. Flint's water crisis should serve as a reminder to Americans of what can happen when entire communities are ignored, left out and left behind. Donald Trump has a long history of turning a blind eye to the African American community. We are not fooled by this manufactured stop in Michigan. This is the same man who has talked down to us and falsely claimed that our entire community is poor, uneducated and unemployed. Donald Trump's lack of concern for our community is yet another reason he is unqualified and unfit for the presidency."
–Mayor Karen Weaver, Flint, MI
"As the Bible says, beware of false prophets who come disguised as harmless sheep but are really vicious wolves. No matter how many times he attempts to reset, Donald Trump is still running the same race but with a pair of different shoes. There's no doubt in my mind that this man who discriminated from the boardroom will take that same attitude to the White House. He has shown us who he really is and who he really cares about---and that's not us."
–Rev. Marcia Dyson, Social Activist
"I have no room for conversation with Mr. Trump, until he first apologizes to the President and the entire African American community for attempting to delegitimize his presidency with regard to him being a US Citizen. If a person has no respect for an African American serving in the highest position in this country and world, then how can I believe that he has any respect for me?"
–Bishop Charles Ellis, Detroit Faith and Community Leader
NOW THAT YOU KNOW, WHAT ARE YOU GOING TO DO ABOUT IT?
Stay Blessed &
ECLECTICALLY BLACK
Gloria