By Gloria Dulan-Wilson
Hello All:
Good news! There are still some Americans with backbones, and they are gathering to protest T-rump's lunacy.
If we all come together, we can send a clear signal to him and his administration -

From: Corinne Ball, MoveOn Civic Action
Date: Sun, Feb 17, 2019 at 12:24 PM
Subject: Tomorrow: Presidents Day Protest against Trump's fake emergency (RSVP)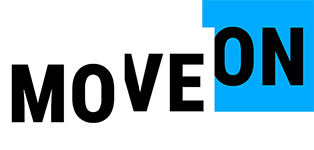 JOIN US!

Emergency declaration action

WHEN

Monday, February 18, 12:00 PM

WHERE

South side of City Hall in Philadelphia, PA

JOIN A PRESIDENTS DAY PROTEST





Donald Trump has declared a #FakeNationalEmergency—an illegal power grab from an unhinged man to push his racist, dangerous policies.

We're mobilizing rapid-response events on Presidents Day—Monday, February 18. Join the more than 10,000 people who have already RSVPed to attend to take part in over 220 events across the country. Let's stand against Trump's fake crisis and racist deportation force and stand with immigrant, Muslim, and Black and brown communities to stop Trump's dangerous and illegal power grab.
Want to support our work?
The MoveOn community will work every moment, day by day and year by year, to resist Trump's agenda, contain the damage, defeat hate with love, and begin the process of swinging the nation's pendulum back toward sanity, decency, and the kind of future that we must never give up on. And to do it we need your support, now more than ever.
Will you stand with MoveOn?
Click here to chip in $3, or whatever you can afford.
Contributions to MoveOn.org Civic Action are not tax deductible as charitable contributions for federal income tax purposes.
-->