By Gloria Dulan-Wilson
Hello All: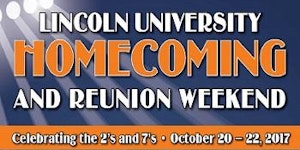 This week end I will be celebrating my 50th anniversary of graduating from Lincoln University. Actually, I've been celebrating my 50th Anniversary, in one way or another, the entire year. And I am so grateful to be here to celebrate it with my classmates, and to finally be a part of those who came before me who had likewise reached this milestone in their lives.
This year has been a long list of 50ths - the 50th Anniversary of the Publication of Black Power by Stokely Carmichael and the great Dr. Charles V. Hamilton; the 50th Anniversary of Black Power; the 50th Anniversary of Thurgood Marshall being appointed to the Supreme Court; just to name a few.
1967 was a milestone year in so many ways - I was the first child in my family to graduate from college - and by extension, the first grandchild to graduate from college. Coming from a family of educators and professionals, it meant that I was keeping the tradition alive of obtaining a higher education.
I was also the first one in my family to go to college outside of Oklahoma. Until then, all my relatives had attended Langston University, an HBCU - or Oklahoma State University. In 1963 I went against the grain and was accepted at Hampton Institute (now University), in Virginia. My family was none too pleased, but I also paved the way for my sister and cousins to explore options outside of our Oklahoma homeland.
And while I loved my "Home by the Sea," my background in Civil Rights activism from the age of 10, made it difficult for me to completely accept Hampton's rigid rules; so I was also the first in my family to be expelled from college. In 1965, I and several other classmates, sat in on the President of Hampton and locked down the administration building for three days because we were not allowed to participate in the march on Selma, AL. It was a bold move - but we felt that it was necessary because a Black administration was actually denying Black people the right to stand up for issues that were in the best interest of Black people. Twenty of us were secretly expelled the day after Hampton's 1965 Commencement; after having been promised amnesty for our actions.
I had been allowed to serve as usher for the commencement, and and had the privilege of escorting the great Thurgood Marshall to the stage. I had the honor of having a brief, but memorable conversation with this great icon.
THE GREAT LINCOLN GRAD AND SUPREME COURT JUSTICE
THURGOOD MARSHALL
But this turning point of being expelled from Hampton for taking a stand, was a major factor in my life. The saying "they meant it for evil, but God meant it for good" is exactly true in this case. Because, had I not been expelled from Hampton, in 1965, I would never have been admitted to Lincoln University. I had never even heard of Lincoln University in Pennsylvania. I knew there was a Lincoln University in Missouri - but I definitely was not interested in going to school there.
In fact, when I finally faced the fact that I was not going to change Hampton's mind and allow me to complete my education there - I returned home to Oklahoma City, and was told by my dad that I would never leave Oklahoma City ever again, and that I might as well get a job and start earning my own living. And I did try to apply for jobs, thinking that I would start earning my own money to put myself through college. However, my skill sets were not up to par - most of the jobs were factory work - but I couldn't qualify for manual labor; let alone housekeeping in hotels and other menial jobs.
By this time a friend of mine - Jay Johnson, aka Jah Jahannes - who had graduated from Lincoln University in 1965, learned of my plight through is wife - my best friend Pat (I was her maid of honor in their wedding). Unbeknownst to me he advocated for me to Professor Paul Kuehner (the registrar) at Lincoln, to bring me in as part of the first group of 16 coeds to be admitted to Lincoln to live on campus. Talk about synchronicity!!! Because of financial difficulties, Lincoln University, which had been an all male Black University for over 100 years, was finally opening their doors to allow females to attend and live on campus. The guys were definitely not pleased - we were invading their collective man caves - they were being forced to be gentlemen; wear ties on Sundays - the campus was being transformed to accommodate us - sidewalks and street lights were being installed throughout the campus; and the guys were being pushed out of their all male dorms to make way for their new female counterparts.
When I got a call in reference to Lincoln, I thought it was a joke - Jay used to do fake German accents - so I assumed he was calling to tease me - so when he asked if I wanted to come to Lincoln University, I flippantly responded; and when he asked if I needed money - of course, flippant me, responded, "I need all the money I can get." When he asked me how I wanted to travel by train or plane, I insolently told him that I was in no hurry, so the train would work just fine for me. When the tickets and the admission letter arrived two days later by air mail special delivery, I realized I had been talking to the registrar, that this was real, and that I had been rude and insulting. I told my mother that I could not go to Lincoln because I was too embarrassed. She got on my case and told me that it was too late to be embarrassed - and that I had better start packing before my dad found out and refused to let me go. I had gotten a second chance, and I had better not blow it this time.
So I packed up all my gear - a trunk and 7 suitcases - and took the train to Lincoln University. It was a two-day train ride from Oklahoma City to Philadelphia. Now, I thought I had arrived, only to find out that I had to transfer from the train to the Greyhound Bus line. I'm out here by myself - not knowing anything about Philadelphia or how to get to Greyhound - but back then, there was a shuttle that took you from 30th Street Station to Greyhound once a day - if I missed it, I would have to wait for the next day. I kept counting all my bags to make sure I didn't lose anything - somehow I managed to get everything into the shuttle and make it to Greyhound; and from Philly, finally arrive at Lincoln University - three weeks after classes had started.
When I got off the bus, and they unloaded all my things onto the road - all I saw was acres and acres of corn. And my heart sunk - Several things were going through my mind ad the same time: One was the fear that I had traveled 1500 miles to end up at Langston University; the other was how was I going to get all my luggage through the cornfield to Lincoln's campus, which I assumed was on the other side of that vast cornfield.
Suddenly, I heard a voice across the road call out, "Hey, are you the girl from Oklahoma?" I turned around and saw two guys standing across the road looking at me - they were Joe Reed and Bill Wallace. So I responded, "Yes, I am." So Joe asked me, "So where are your cowboy boots?" I started laughing as I realized that apparently there were no secrets at Lincoln - otherwise, how would these guys know that I was from Oklahoma. They came across the road, picked up all my luggage and take me to my room at the Alumni House. I had arrived at Lincoln University in October 1965.
It was my Junior year- while most of the other students were freshmen - with the exception of one white female student - Honey Hastings, and Carol Black, also a Junior, who lived off campus, but was a full time student there, having started there as a freshman in 1963. Being a Junior gave me some privileges that allowed me to escape some of the hazing the Freshmen had to endure - such as singing the Alma Mater song over and over again.
Because of my Civil Rights background at Hampton, I was also type-cast as a radical. A moniker I was quite proud of, which attracted the friendships of Sam Anderson, Anthony Monteiro, Paul Moore (deceased), Julian Ellison - all of whom marched to a totally different beat. I also had several friends from Africa, because of my friends at Hampton - who were from Sierra Leone, South Africa and Nigeria. As a result I had a double minor in African Studies and American History; and worked in our own campus based African Museum - at that time the only Black university to have its own Africa Museum.
Lincoln's inner diversity, audacity, and Afrocentricty was such a welcome change from Hampton's bougie atmosphere. I loved it! I became a part of the Pan African Student's Union - with African brothers from practically every country. I was made peer counselor for African Students from Non Independent African Countries who were refugees and attending Lincoln.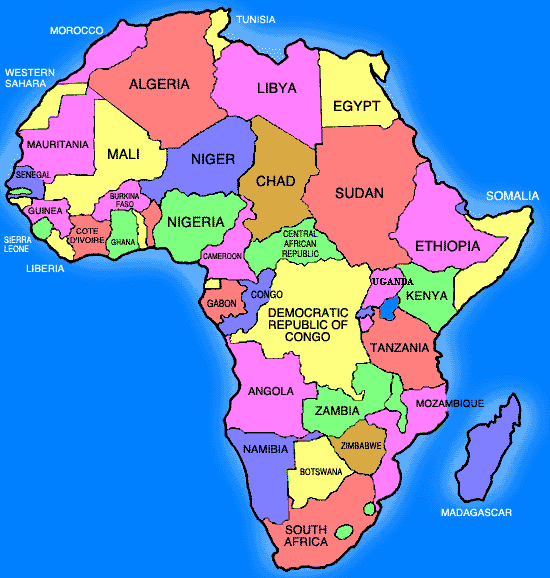 I made so many wonderful friends as a result of that role - lifelong friends; many of whom were heroes in their own countries. Where Hampton had campus rules that restricted your right to move around, Lincoln was an open campus - where there were no curfews and we were pretty much on our own.
I have always felt that I was in a privileged space at Lincoln. Especially having the opportunity to study political science under Dr. Charles V. Hamilton - legal counsel for SNCC, and one of the finest and most dynamic Black men on the planet - then and now. He was not only the most dynamic personage on the campus, but he walked his talk - often having to go to Mississippi and other areas to rescue members of SNCC from white racists - a bold move when you consider that this Black man routinely laid his life on the line to cross into the south to defend our Black heroes from racist white judges, jailers and policemen. The entire campus would turn out for the "Hamilton Report," when he returned, updating us on the things that happened during his foray into the belly of the beast.
THE GREAT DOCTOR CHARLES V. HAMILTON
Our Iconic professor went on to head Columbia University's International Political Science Department, but never forgot his early days at Lincoln. And we have never forgotten him. He just celebrate his 88th birthday on Thursday, October 19; still as active as ever.
STOKELY CARMICHAEL - KWAME TOURE`
The other highpoint of my Lincoln life was Stokely Carmichael and H. Rapp Brown coming to Lincoln to consult and collaborate with Doc Hamilton on strategies during the high point of the Civil Rights Movement. But the icing on the cake was when Stokely came to Lincoln in October, 1966 to enunciate the tenets of BLACK POWER at Mary Dodd Brown Chapel - to a packed audience. It was the first time we had heard the statement 'BLACK IS BEAUTIFUL!" and the statement BLACK POWER! We left that assemblage feeling totally empowered.
The following summer Dr. Hamilton and Stokely Carmichael wrote and published the definitive book BLACK POWER, with the research being conducted on Lincoln's campus - this is the 50th anniversary of it's publication - and it's even more relevant today as the day it was published.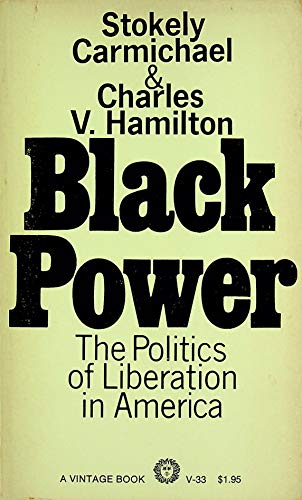 NNAMDI AZIKEWE - LINCOLN GRAD AND FIRST PRESIDENT OF NIGERIA
Another wonderful memory was the first time we saw Black models wearing natural hair styles and modeling Afrocantric clothing - thanks to Sam Anderson, Julian Ellison and Paul Moore. There had been dissension between African and African American students - with African American students making disparaging remarks about their African classmates - who made up nearly 1/3 of the student body. In an effort to quell the hostility, Sam was able to get permission to bring the Grandassa Models, Elombe Brath, Gus Dinizulu, and other Afrocentric performers to the campus. He advertised the models by posting photos around the campus for six weeks before the actual event took place. It raised the curiosity of the African American brothers so much that they began asking their African classmates if women in Africa really looked that good. Of course the answer was always "Yes!" By the time the Grandassa Models finally arrived, they were falling all over themselves to make sure they had front row seats to catch the show.
This is what we were wearing 50 years ago - and we were all natural!
You never saw so many men turning out to see an Afrocentric fashion show. It was a tremendous hit, and solidified the relationships between African and African American classmates. Suddenly guys were wearing dashikis, learning more about their African heritage, learning African languages and philosophies.
Lincoln University had graduated two African leaders who became presidents of their own countries - Kwame Nkrumah and Nnamdi Azikewe. Several of our classmates were related to current African leaders - such as Peter Ndiege, the brother of Tom Mboya of Kenya. Several of our classmates have returned home and taken their places as leaders after having studied at Lincoln - Paul Moonyane (Lesotho), Farai Malianga, (Zimbabwe), Paul Dumba (Sierra Leone), Juni Sechele, Hidipo Hamutenya (Namibia), Foday Turay, Naib Iscandari , Beale Morgan, and so many others. I have lifelong African friends with whom I am still in communication.
KWAME NKRUMAH LINCOLN GRAD AND FIRST PRESIDENT OF GHANA
And my African American brothers and sisters - Carol Black, Joe Williams, Joe Reed, the Late Jah Jahannes, St. Clair Henry (Trinidad), Sam Anderson, John Canada Terrell, Mike Prince, Tony Montiero, Oliver (Bmore) Franklin, George Turner, Richard (Chubbs) Williams; Ron (Mouser) Moffitt, Gene Harvey, Vaughn (VT) Thomas, Dwight Murph, Faruq Iman (Gregory Smart aka Bwana), Rob Johnson, and a host of new friends as a result of our AALUPA - which has expanded my involvement exponentially.
There are so many wonderful memories of my days at Lincoln - such as learning that we were in the heart of the mushroom capital of the world - via one of the foulest odors on the planet. The day Sam Anderson, Paul Moore, Julian Ellison and I went to New York to the UN to protest Ian Smith's Unilateral Declaration of Independence which threatened to prevent Zimbabwe from receiving their liberation - it was November 11, 1965 - the coldest day in the year; and we were the only ones to show up. It had been called by a national organization - and even they didn't come out to their own rally (LOL). We drove back to Lincoln frozen, dejected, disillusioned and pissed off.
One event I will never ever forget was the day the KKK threatened to come onto the campus and burn it down. The students and Black faculty mobilized to protect the campus and set up watches to make sure they did not succeed in their threat. Doc Hamilton and several students had guns and advised all the white teachers, including then Lincoln president, Dr. Marvin Wachman, to make themselves scarce, lest they be mistaken for the enemy. That evening, my best friend, Maxine Stewart, a member of the NAACP, persuaded myself and our African boyfriends Peter Ndiege and Charles Wanyandey, to go with her to an peace vigil that was being held in the next township. Also with us was Henry Ayot and Nyawonga Misori - all from Kenya. As we were driving down the pike, we began seeing cars parked on the side of the road about three miles from the campus. There were several police cars as well as regular private vehicles. As we came closer to the scene, we saw a huge cross being lit on fire on the side of the road, and somewhat visible to the campus. It was the first time any of us had ever seen such a sight in person. We slowly drove past the burning cross and the whites - some in sheets, and others just in plain clothes - who were gathered around it. Of course, it was a strange sight for our African friends, and Henry Ayot decided to drive back past it to get a closer look.
Over the protests of myself and Maxine he did a U-turn and drove back past the scene. One of the policemen noticed the car coming back and pulled us over. My heart was in my mouth. I could see my Dad now telling me that I was supposed to stay out of trouble this time. When we were pulled over, the policeman was joined by two others, who made us get out of the car, and demanded to know what we were doing there.
The entire time they were forcing us to march towards the burning cross and the crowd of crazy rednecks who were standing around it. In the meantime, Nyawonga Misori was saying, "Diplomatic immunity - we have diplomatic immunity!" over and over again. When I realized what he was saying, I told him to shut up, "These guys can't even spell diplomatic, let alone understand what it means. You're going to get us killed." But he kept saying it over and over again - and the closer we got to that cross, the louder he said it: "DIPLOMATIC IMMUNITY - WE HAVE DIPLOMATIC IMMUNITY!!" One of the policemen heard what he said - and stopped the other two - "What's that you say, boy! Diplomatic immunity - a nigger with a foreign accent. We can't touch them."
They rushed us back to our car - pushed us in, and escorted us back to Lincoln's campus, warning us to not leave it again til the sun came up. When we got to the campus there were reporters from Delaware who had come to see how Lincoln was handling the threat from the KKK. Maxine and I weren't saying a word, however our African friends were telling everything they saw. The headlines in the paper the next day read, "Lincoln U Sends Spies to KKK Rally." LOL
In addition to celebrating my 50th anniversary of graduating from Lincoln, I am also celebrating the 51st year of being Happy Nappy. Thanks to Sam, Paul and Tony - the unholy trio - who pressured Maxine and me to go natural, after a zillion excuses, I got my natural in October 1966. And it's been that way ever since - Long or short - I have proudly worn and Afro for nearly two thirds of my life.
There are so many more things I remember from my Lincoln University days, and to d recount them all would fill a book (don't worry, I am going to write one); so I'm going to give you some of the highlights:
Watching Doc Anthony Roberts and Gene Harvey (both of Bermuda) rehearse their steel band at the student union building. It was my first exposure to Caribbean music (other than that of Harry Belafonte); and learning that our African and Caribbean instruments were superior to those European instruments.
Being a soccer cheerleader - Lincoln University had the best soccer team on the eastern seaboard - defeating Villanova, Morgan State, Farleigh Dickinson, among others; and coming within one point of winning the nationals in 1966. I distinctly remember one game where the captain of Farleigh Dickinson's soccer team, a white racist South African, called one of our players from Lesotho - Paul Moonyane - a dirty kaffir (the equivalent of the "n" word in South Africa). And, while they were on the field, Paul cracked the shin of the offensive racist, and so demoralized the rest of the team that Lincoln won the game by a wide margin. It also promoted the coach and members of the Farleigh's team to apologize profusely to Paul and the rest of the team - and sent a signal to the rest of the white soccer players that Lincoln may be a Black team, but they weren't taking any garbage from anybody.
The many on-campus parties we had (practically one every other weekend) at Lincoln where I never ever missed dance - with 600 males and 16 females, it was pretty much a lock. I also admit that had my father known Lincoln U was an all male school, I would never have been allowed to attend (LOL - again). The guys, however, had to go to Cheyney State and Delaware State to supplement their lack of females on the campus. They used to call the Cheyney State coeds "Cheyney Debs."
Lincoln University Rabble - which was our system of code words and special names we had for each other. Everybody who was anybody on campus had a Rabble Name or alias. It stuck with us throughout life - and we wore it as a badge of honor - a term of endearment we used to identify each other.
Lincoln University's unique grading system. We used a point system instead of letter grades - in other words if you got a 1 it was equivalent to an A; a 2 was a B; a 3 was a C; a 4 was a D and a 5 was a nickel which meant you flunked. Nickels had a bad reputation at Lincoln because it was also used to identify whether you were pretty or ugly. If a guy threw a nickel at a girl, it meant she was butt ugly. If she picked it up, it confirmed it. LOL
Of course, having the greats and near greats come to Lincoln was also amazing. Meeting Langston Hughes, Adam Clayton Powell Jr, Ron Milner, who each stayed with us for a period of time. I remember Adam Clayton Powell had just done his recording "KEEP THE FAITH, BABY." This was after he had been censored by Congress and stripped of his powers. He came to the campus and hung with us. He smoked those big cigars of his and talked to us about our responsibility as Black students. We have Doc Hamilton and President Wachman for inviting him to spend some time with us.
ADAM CLAYTON POWELL CAME TO LINCOLN SHORTLY AFTER RECORDING
"KEEP THE FAITH BABY
Langston Hughes came and spent some time as a writer in residence, and introduced us to Ron Milner, who was just getting started as a playwright. He was so handsome, all of us females were finding reasons to be a part of his lecture series, just hoping he would find some reason to speak with us The great Ruby Dee, Judith Jamison, Billy Paul, and so many wonderful personages came to Lincoln, and spent time with us students leaving an indelible imprint on my memory banks.
LANGSTON HUGHES
When the Burnside brothers from the Bahamas told us that they were related to Sidney Portier, we, of course, didn't believe them. That is, until he came to the campus to visit his nephews - thereby shutting us doubters up for all times.
When Gil Scott Heron decided that he was going to drop out of Lincoln to pursue his career as a singer, and told him to stay in school because he couldn't sing - good thing he didn't listen to us - he and Brian Jackson went on to found the Midnight Band - and the rest is history. He got the nickname Spiderman because he was tall, lanky, gangly and all angles - never having an ounce of fat on him anywhere.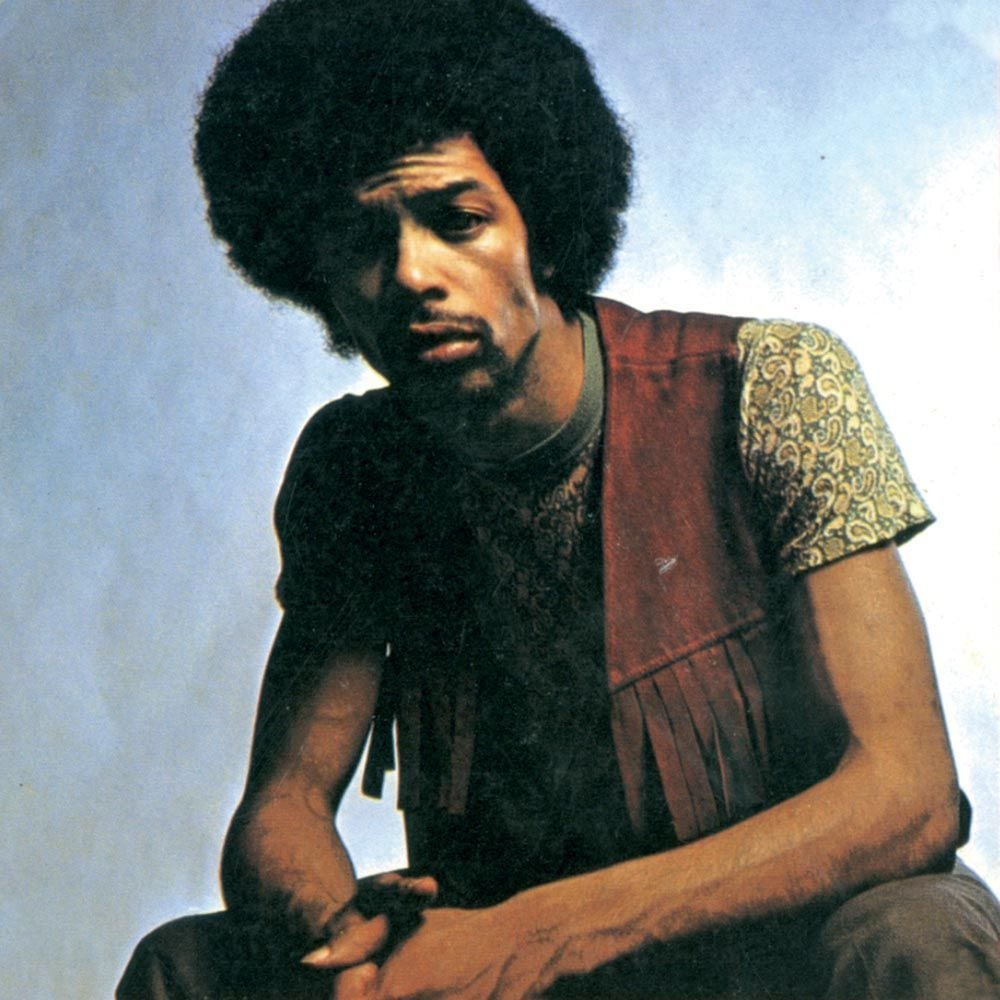 Likewise, when Randy Cain decided to join his bothers to start the Delphonics - we just knew he was headed for failure - and we're still singing their songs today.
Graduating from Lincoln in 1967 was a major accomplishment for me because I was carrying 21 credits per semester - and all my classes were solid with no electives. I was determined to graduate on time with my classmates. I used to carry around books stacked at least two feet high from class to class because each teacher acted as if their class was the only class we had. We would "fight material" every night. If we didn't and we "washed out" we would be set on the "pike." And none of us wanted that to happen.
If I started out at Lincoln as a bougie kid, I left there a total Black woman. Not only did I leave knowing my Black history - having grown up studying it as a kid in Oklahoma - I now knew contemporary Black history, heroes, both here and Africa. And in many instances, my classmates were contemporary heroes who were now in the US after having going up against the colonial monsters in their countries. Some of them, especially those from Angola, Mozambique, South Africa, and Namibia, could not return home during that time because of bounties that had been placed on their lives. These guys were heroes. Liberators, champions of freedom.
In the fifty years since graduating from Lincoln, I've seen the rise and fall of Black Power; participated in so many countless activities with the view towards liberating Black people - traveled to Haiti and parts of the Caribbean on several occasions - become a mom, married an Ape (Lou Wilson from Mandrill) - become a Grandmom five times over; started a Blog: ECLECTICALLY BLACK NEWS interviewed and interacted with thousands of celebrities from political figures to movie stars to artists and entertainers. I'm proud to say that all three of my offspring completed college and have survive my motherhood; with one, my youngest daughter Adiya, having graduated from Lincoln in 2013.
My love for Lincoln continues to expand and grow I am proud to be a part of the Lincoln Legacy - and one of the first 16 Coeds on Lincoln's campus. And of the undying love we have for our Alma Mater - taking my place in the long line of Emeritus.
Tomorrow we march with others who have gone before us and still remain loyal to Dear Old Lincoln U, and have the privilege and honor of participating in the inauguration of our first Female Alumna President, Dr. Brenda Allen. I look forward to having an integral role to play in the future expansion of our First Black College - 163 years and counting
I congratulate my fellow Alumni - the class of 1967 - - and all those who have the privilege and honor of attending Lincoln University, and being a Lincoln Lion or Lioness.
Hail! Hail LINCOLN!!
Stay Blessed &
ECLECTICALLY BLACK
Gloria