By Gloria Dulan-Wilson
I lifted this from my email because I knew you'd want to be a part of this wonderful opportunity!!!
If you are not familiar with the brilliant works of the great psychiatrist/philosopher, Frantz Fanon, this is an opportunity to bring his work to Black people across the board.
The two books - "WRETCHED OF THE EARTH" and "BLACK SKINS/WHITE MASKS" were major eye openers for me and m peers at Lincoln University - which is where I had my first introduction to this great man - 50 years ago!!! I am so glad to see that he is being given the respect he deserves. He died far too soon - goodness only knows what great progress we might have made had he lived to continue his great work in opening the minds of Black people world wide!
We have a chance to make this happen - so pitch in and contribute - Stay Blessed
Gloria
Re-Discovering Fanon - the documentary
"Each generation must discover its mission, fulfill it or betray it, in relative opacity." --FANON
Background:
My interest in Frantz Fanon's writings grew out of conversations in my family, as a youth coming of age in the South with incessant questions on the subjects of race and privilege. Early on, an uncle taught me the Law of Compensation, and from that I intuited that the enjoyments of privilege and entitlements—racial and otherwise, must not be without consequence.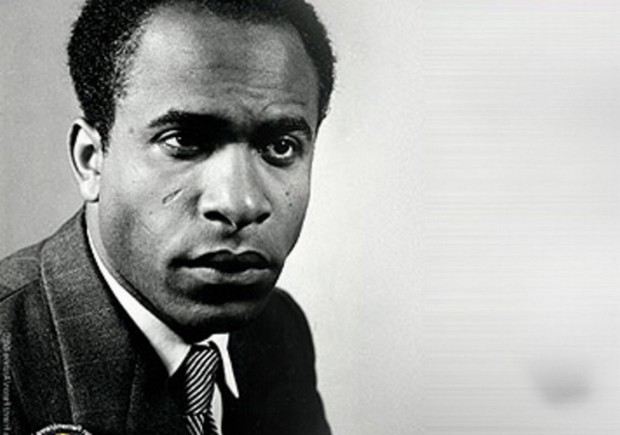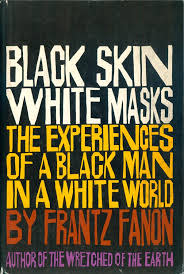 Why Re-Discovering Fanon:
I was drawn to Fanon's writings, like Black Skin and White Masks, because the idea of the global dimensions of racism mirrored experiences I had already lived, both in this country and abroad. I viscerally understood Fanon's axiom that the "fact of the juxtaposition of the white and black races has created a massive psychoexistential complex."
So I always knew I wanted to work on a documentary on Fanon, long before I actually started doing it. After mulling it over for years, I finally made an initial preproduction visit to Fanon's birthplace, Martinique, in December of 2005 and conducted extensive research at the Bibliotheque Schoelcher in Fort de France. The first shooting in Martinique took place in November of 2007, when I met Mikaella Rojas Fanon, a grand niece to Frantz. She introduced me to her mother Dr. France-Lyne Fanon, a psychologist, and also to Fulbert Fanon, Frantz's first cousin who had been his childhood playmate.
I also met Dr. Lewis Gordon, a philosopher and preeminent Fanon scholar at the Caribbean Philosophical Association (CPA) conference at the Malcolm Shabazz Center in Harlem in 2011. He introduced me to Fanon's daughter, Mireille Fanon-Mendès France, who was attending the CPA conference.
At that point the pieces finally began to fall together, and I felt strongly that creating a documentary about Fanon and his theories regarding race would shed light on current problems of race in the USA and elsewhere--from institutionalized anti-black discrimination to the continued killings of black people by police.
Our intent was that Re-Discovering Fanon should go the distance toward unraveling the thorny issues of why racial problems persist, and why every black person from Fanon to a young Trayvon Martin will ultimately experience racism. However this problem is not merely a "black problem" but a problem of society at large. (Law of Compensation).
As did Fanon in his writings, the documentary incorporates diverse sources, including interviews, archives, and kinetic typography as it integrates personal accounts and historical perspectives. Visually, Re-Discovering Fanon will collage a variety of materials across different media platforms—interviews with Fanon's family and colleagues, broadcast TV, cable, Internet, theatrical release --in a very hybrid technique intended to construct new meanings.
One of the primary strategies used in the production is the process of re-staging lived experiences from the past as well as period drama in the present. The production will also dramatize "les incidents racistes au quotidien."
Why INDIEGOGO
At the level of society, Fanon argued that 'men change at the same time that they change the world.'
At the risk of seeming grandiose, I will admit that Re-Discovering Fanon is for us a small effort toward making real social change. So, yes, we want to help change the world!
Fanon tells us: "Each generation must discover its mission, fulfill it or betray it, in relative opacity."
Realizing that making societal change is a generational mission, it makes perfect sense to make Re-Discovering Fanon a societal experience.
Won't you join us on Indiegogo to fulfill a generational mission?
This documentary, already ten years in the making, is being shot in Martinique, France, Algeria and the USA. It is a fully independent production. It is an effort of love, and every dollar raised will be used to complete the documentary. Again, Re-Discovering Fanon has had a long period of gestation, and now the time is finally right to introduce it to the world--a powerful, documentary that speaks truth to power as Fanon did.
We have an incredible team of professionals and activists on our side. We have already completed 90% of the shooting and we have now begun editing. We need funds to purchase archival footage and for postproduction expenses. We are happy for the opportunity that Indiegogo provides to bring this campaign to you. Rest assured, whatever is the level of your contribution, it will be used and greatly appreciated.
Find This Campaign On
Help make it happen
for Re-Discovering Fanon - the documentary and the team!
Other Campaigns You Might Like